Varanasi
The photographer Joey L. shares in this documentary his experience photographing and living one of India'??s most holy celebrations at Varanasi, helping us approach the spirituality of its believes and peoples.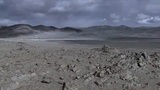 Mongolia: I have seen the Earth Change
52:41
Education'??s Death Valley
19:11
Ken Robinson outlines the three main principles through which the human mind flourishes and develops during childhood, as well as the necessity for education to adapt itself to these elements, rather than clinging to a traditional, information-based method which only serves to accomplish '??teaching'?Ě rather than '??educating'?Ě.